Dedicated to
Sint Maarten
and other islands
around the world.
After the destruction by hurricanes Irma and Maria, St. Maarten and nearby islands have started rebuilding (society, economy, and governance) with the support of a multitude of stakeholders, including the Netherlands, UK, France, and an array of multilateral organizations. This brings an unprecedented complexity of knowledge flows. Expertise has to be applied to the urgent needs to Build Back Better (BBB).
To turn this knowledge challenge into actionable insights, the Centre of Excellence (COE) for the Sustainable Development of Small Island Development States - a UNDP initiative based on Aruba - and EY - who strive for "Building a better working world" with offices around the Caribbean - are ready to support St. Maarten and other affected islands in the region.
For this reason the COE and EY joined forces and to launch a "Do-Tank", an action-oriented Think Tank. They are funding this from their own regular budgets, from funds that they have made available and which were not previously allocated to support St. Maarten.
The COE and EY asked Present Your Startup Caribbean to contribute in the operational tasks and to organise a "Do trade" trade mission from the Netherlands to the Caribbean. The COE and EY have also reached out to Chambers of Commerce on the other Caribbean Islands to organize trade missions.
The intent of these activities is to surface solutions and catalyze actions that will help St. Maarten build back better. And for the resulting insights to help islands around the world to become more resilient.
"Our intent is to facilitate knowledge flows and learning resources to accelerate action for recovery and reconstruction and help build back better the affected islands.
That is why we have made funds available for this event."
Centre of excellence for sids (undp) | manager and Initiator Arno Boersma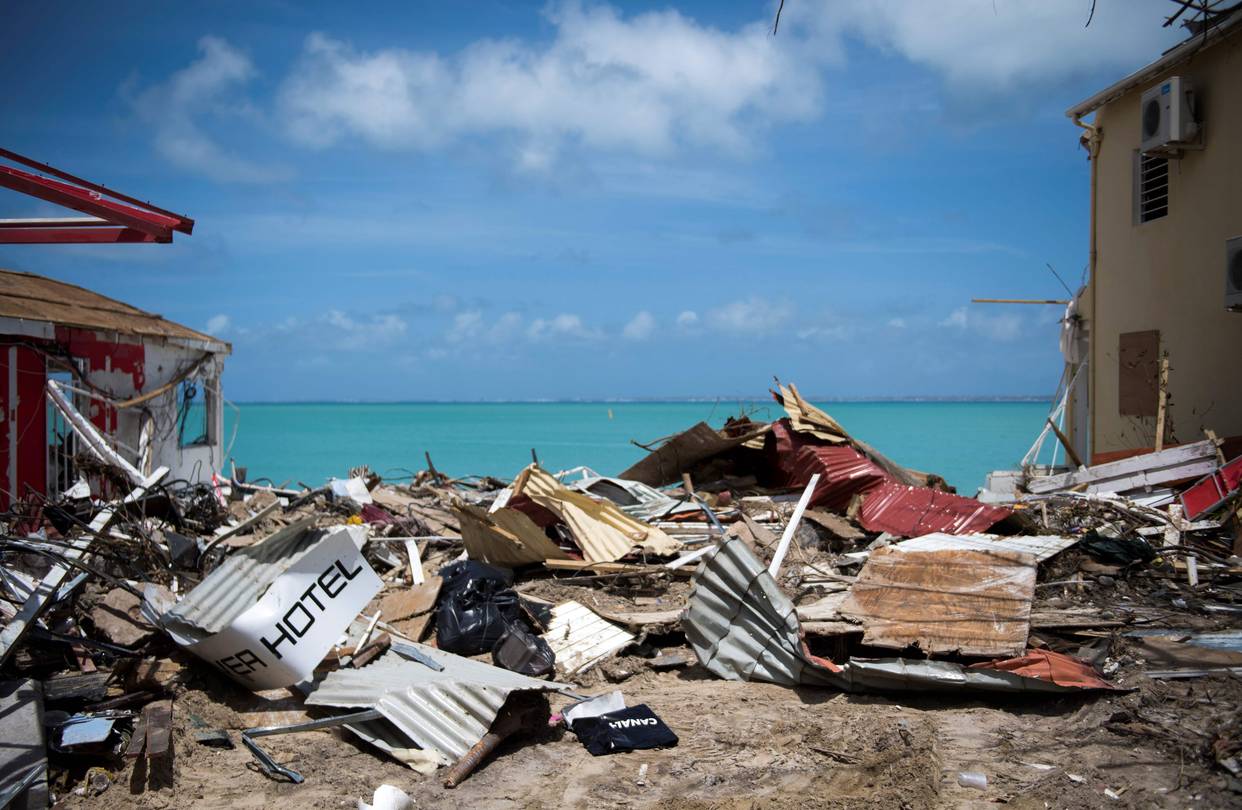 The SXM Do-Tank (hackathon)
The SXM Do-Tank will be organized 17 and 18 March 2018. The intention is to bring solutions to light and implement key rebuild activities together with key stakeholders on St. Maarten. The focus areas are derived from the National Recovery Plan (NRP) and emphasize sustainable tourism, renewable energy, and fostering entrepreneurship.
The SXM Do-Tank will be designed as a sprint-like event (48 hours) in which multi- disciplinary groups create (out-of-the-box) solutions for a challenge. It provides an opportunity to build on basic humanitarian needs like self-expression and creativity. At the same time it offers the opportunity to use perspectives from different backgrounds and skills to solve challenges society is facing. Depending on the set-up of the Do-Tank it also creates broad support as different people and stakeholders collaborate and constructively think of ways to strengthen the future.
Other small island states will be asked to provide input to this process; and the outputs will be shared with other SIDS for their benefit as well throughout the UN and other relevant networks.
The SXM Do-Trade (trade missions)
The SXM Do-Tank will be open, inclusive and collaborative. Simultaneously with the SXM Do-Tank, activities will be organized to facilitate the rebuilding of both the society and economy. For example, several trade missions to St. Maarten. This would allow the entrepreneurs to not only participate in the event and contribute in terms of concrete ideas, but also network with key contacts and gain more clarity of the business necessities and opportunities in rebuilding the society and economy in St. Maarten. That is why in parallel we also organizing a Do-Trade on 19 March 2018